Cancer
Homeopathy
Chiropractic
Naturopathy
Colon Health
Vaccination
AIDS
Arthritis
Sars, Swine Flu & Flu
Natural Therapies & Cures
Natural Health Tips
Health Check & Test
Medical Politics
Education
Economy
Miscellaneous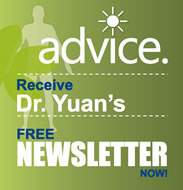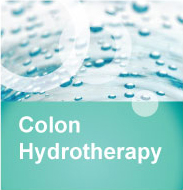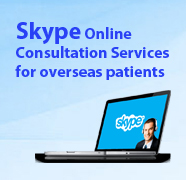 Confessions of a Medical Heretic


by Robert S. Mendelsohn, M.D.

Approximately 2.4 million operations performed every year are unnecessary and cost about 12,000 lives.
In six New York hospitals, 43 percent of performed hysterectomies reviewed were found to be unjustified.
Historically, when doctors have gone on strike, the mortality rate has dropped.


Death by Modern Medicine

by Dr. Carolyn Dean, MD ND & Trueman Tuck, Rights Advocate
Forewords by Dr. Abram Hoffer, Dr. Joseph Mercola and Dr. Julian Whitaker

It was voted one of the top ten outstanding books of the year by the Independent Publisher's industry. It won the award in the category of the Most Progressive Health Book of the year.

Dr. Carolyn Dean is a medical doctor, naturopathic doctor, herbalist, acupuncturist, nutritionist, and the author of over 12 books. She is a powerful health activist fighting for our collective health freedom. Dr. Dean's work on Death by Medicine stunned the health community and propelled her into greater advocacy regarding the abuse of medications, the suppression of dietary supplements, and the medical monopoly. Dr. Dean feels that being informed is the first step toward solving our current health care crisis.

Carolyn Dean's provocative work is the expression of why wellness is the imperative to surviving our 21st century health care crisis.
- Lyle Hurd, Editor and Publisher, totalhealth magazine

As Dr. Dean makes crystal clear in this very important book, modern medicine is our number one cause of death. -Dr. Julian Whitaker



More Detail . . .

Dirty Medicine by Martin J Walker


Science, big business and the assault on natural health care

Orthodox medical practitioners, pharmaceutical companies and industrial scientists, have organized against alternative and complementary medicine in Europe and America, since the last century. Dirty Medicine traces the history of these campaigns, their proponents and institutions.

Dirty Medicine, is a frightening story of the free market, at war with the powerless. It exposes how, under the guise of government regulation, big business, science and medical orthodoxy defended their products and profits from competition.

Medical Armageddon
by Michael Culbert DSc

The medical revolution is on!
The US-led Western healthcare system is in a shambles as killer diseases new and old threaten, first, the ene pool of the civilized First World and, not far behind, the rest of the planet. While the hour is late and the situation increasingly desperate, a new paradigm in healing is emerging an integrative model to unite the intuitive approach of the East with the analytical methodology of the West.

This is the central theme of medical journalist Michael L. Culbert's in-depth study MEDICAL ARMAGEDDON, which takes a sweeping look at the health care catastrophe, beginning with the United States, and explains how it came about, what its components are, and more importantly what to do about it. The reader will find herein startling revelations and new information about cancer, heart disease, AIDS, chronic fatigue, Gulf War syndrome, emerging viruses, the world wide drug industry, the AMA, the FDA and the turbulent birth pangs of new model pointing to the medicine of the 21st century.

Michael L. Culbert (DSc, Medicina Alternativa, 1985; PhD, 1996), for years chairman emeritus of the Committee for Freedom of Choice n Medicine Inc. and founder of the International Council for Health Freedom, has also been long been affiliated with American Biologics-Mexico SA Medical Center, American Biologics-California, and the world-wide Braford Research Institute. A former California newspaper editor and widely traveled throughout the world, Culbert, for two decades a health-freedoms activist, is the author or co-author of 16 other books in the areas of medical politics and economics and metabolic and integrative therapeutics.

Among many activities, he served on the ad hoc working group which gave rise, in 1992, to the Office of Alternative Medicine (OAM) within the National Institutes of Health (NIH).

This is an expanded update of his 4-volume series published in 1994/1995.

Medical Mavericks
by Hugh Desaix Riordan, M.D.

Volume One & Two

We need to learn from history in order to avoid repeating the same mistakes over and over again.

Prescription For Disaster DVD
--- A Gary Null Production


Prescription for Disaster is an in-depth investigation into the symbiotic relationships between the pharmaceutical industry, the FDA, lobbyists, lawmakers, medical schools, and researchers, and the impact this has on consumers and their health care.

During this thorough investigation, we take a close look at patented drugs, why they are so readily prescribed by doctors, the role insurance companies and HMO's paly in promoting compliance, and the problem of rising health care costs. We will examine the marketing and public relationships efforts on behalf of the pharmaceutical companies, including sales reps, medical journals and conferences.

Further, we look at alternatives to traditional pharmacology and drug therapy, such as vitamins and nutritional supplements, and why they are often perceived as a competitive threat to the drug manufacturers. Alternative therapies also include diet, exercise and a healthy lifestyle.

Prescription for Disaster takes you on a journey through the tangled web of big business, the way disease is treated today, and the consequences we suffer as a society.




Rabid Dogs in the East
by Bruce Vaughan DC

The author of Rabid dogs in The East take us through the chiropractic profession's struggle to gain acceptance. The reader experiences the frustrations of a young chiropractic graduate who finds himself in a very hostile environment. Medical opposition in the 60s turns to inhuman, determined and illegal protectionism in America, where leading anti-chiropractic crusaders described them as rabid dogs, killers, unscientific cultists and of course quakes. Dr. Bruce Vaughan found a similar attitude when he opened his practice in Hong Kong. Rabid dogs in the East describes the constant fight he had to build his own practice as well as a recognized profession in the British Crown Colony of Hong Kong and latterly the Special Administrative Region of China. It is a fascinating insight into life in Hong Kong as it goes through the changes from the fifties to the present day, as seen through the eyes of an American trained British chiropractor. Rabid Dogs in the East, although interspersed with humor, does not pull any punches or hide the anger that has built up over the years of antagonism.




Reclaiming Our Health by John Robbins

John Robbins . . . points the way to the same kind of future medicine that I am working to create one that integrates the best of conventional and alternative therapies and that honors nature as the source of all healing.

------ Andrew Weil, M.D. (Author of 8 Weeks to Optimum Health)




Secrets of the drugs industry
by Bryan Hubbard

A What Doctors Don't Tell You publication

Around 40,000 Britons die every year as a result of a reaction to a prescription drug. Another 150,000 are disabled or need hospital treatment after taking a drug.




Sweet Misery --- A Poisoned World
(DVD --- A Film by Cori Brackett)

Sickeningly Sweet

Sweet Misery: A Poisoned World is a close examination into what some consider to be a hoax: aspartame toxicity. This documentary attempts to look at what is definitively known about aspartame and discovers that the lebel hoax in this case is a dangerous misconception.

This controversial documentary is sure to open eyes to the possible dangers of what lurks in our food.




The Medical Mafia


by Ghislaine Lanctot

How to get out of it alive and take back our health & wealth


But people continue to suffer and die all the same. Why?
Why is our state of health constantly deteriorating?
Why does our medical system cost so much?
Why is it maintained when everyone is so dissatisfied with it?
Whom does it profit?




The Trial Of Medical Mafia

by Joachim Schafer

I am a free physician! Guylaine Lanctot told her accusers, and with that, as one newspaper reporter put it, she dumped her judges and simply left the court.

Everyone dreams at some time of standing up to the authorities in the name of his or her beliefs. This book recounts the saga of a physician who did just that . . . exercising her freedom of speech. She had dared to expose, in her book The Medical Mafia, information hidden from the public, all very controversial stuff which the medical establishment has tried to keep under wraps. However, much to the chagrin of her accusers, her trial only focused more unwanted public attention on some of their most guarded secrets.

What Doctors Don't Tell You
by Lynne McTaggart
The truth about the dangers of modern medicine

Read this book before you see your doctor

Every year, 1.17 million British people a population the size of Birmingham are put in a hospital bed by a medical procedure gone wrong.

The shocking truth is that 80% of most of the treatments we take for granted cholesterol lowering, heart surgery, even treatments for everyday conditions like arthritis or asthma have never been scientifically proven to work, let alone to be safe. In many instances modern medicine's cure is far worse than the disease.