Cancer
Homeopathy
Chiropractic
Naturopathy
Colon Health
Vaccination
AIDS
Arthritis
Sars, Swine Flu & Flu
Natural Therapies & Cures
Natural Health Tips
Health Check & Test
Medical Politics
Education
Economy
Miscellaneous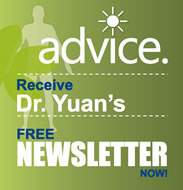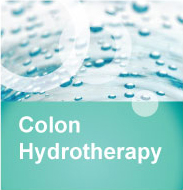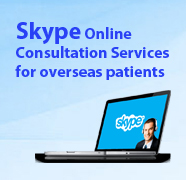 Childhood Ear Infections
By Dr. Michael A. Schmidt

In this book, Dr. Michael A. Schmidt examines the scope of the ear infection problem. He takes a careful look at the current methods of treatment. Antibiotics and tubes are discussed in depth because they are the most frequently used methods of treatment. They are not, however, without risk or side effect. He take a new look at causes of ear infections and present a discussion of diet and nutrition that has significant implications. The home care and prevention chapters are valuable to parents because of the practical information they contain. What may ultimately be most useful is the section on alternative treatment, in which he describes the methods used by holistic doctors to treat earaches.

The Homeopathic Treatment of Influenza




By sandra J. Perko



As the second edition of this book goes to press in the late summer of 2005, it is abundantly clear that the historical march of influenza will always remain elusive and unpredictable. From the standpoint of homeopathy, it is yet to be revealed which remedies will prove to be the major players – the genus epidemicus – in the next most feared of all influenza battles. We simply find ourselves with the knowledge and absolute conviction that a devastating influenza pandemic is coming, we just do not know exactly when.

Therefore, it seems only prudent to be as prepared as possible. If you have not already done so, establish and maintain a working relationship with a licensed or certified professional homeopath in your area. Keep in touch with the world wide homeopathic community, through The National Center for Homeopathy, or the homeopathic center of education in your country. Have on hand several potencies of the major homeopathic remedies that have proved to be the most indicated in influenza epidemic in the past, and a homeopathic pharmacy source where you can order remedies quickly. Join or sponsor a NCH study group in your area that can share information and offer support in critical times.

Emotional Healing with Homeopathy




By Peter Chappell



Peter Chappell argues that emotional traumas is at the root of many health conditions and can reveal a hidden key to healing. He demonstrates the effectiveness of homeopathy working with mild and profound trauma inflicted at birth or childhood as well as from war and violence, accidents, addictions, and human disasters such as AIDS and famine. This book adds form and substance to homeopathic healing, aligning older theories in the Organon with modern psychological theory about how disease takes hold in the body.

This book is wonderfully practical in helping us find the correct homeopathic medicine to treat emotional traumas. Chappell's definition of traumatic experience extends from the horrible to the emotional challenges of the average human life, all of which generate health-altering psycho-physiological effects. This book reminds us that effective homeopathic treatment can help provide effective health care to many people.

Manual of Psychiatry




By Dr. J. P. S. Bakshi



Psychiatry can be practiced only if the psychiatrist develops two distinct capacities. One is the capacity to collect clinical data objectively and accurately by history taking and examination of mental state, and to organize the data in a systematic and balanced way. The other is the capacity for intuitive understanding of each patient as an individual. When the psychiatrist exercises the first capacity, he draws on this clinical skills and knowledge of clinical phenomena; when he exercises the second capacity, he draws on this general understanding of human nature to gain insights into the feelings and behavior of each individual patient, and into ways in which life experiences have affected that person's development.

50 Reasons For Being A Homoeopath


By J. Compton Burnett, M.D.

Dr. J. Compton Burnett, was born in the year 1840. He graduated with honours from an orthdox medical school. While he was working as a house physician his original mind was occupied in devising better curative measures for the patients admitted. Here he relates his experiences and his conversion from allopathic drugging to the homoeopathic curative methods mentioned in the various cases.

FULL VERSION

A Drug-Free Approach to Asperger Syndrome and Autism: Homeopathic Care for Exceptional Kids


By Judyth Reichenberg-Ullman, Robert Ullman, Ian Luepker

Judyth Reichenberg-Ullman, ND, LCSW, Robert Ullman, ND, and Ian Luepker, ND are licensed naturopathic physicians board certified in homeopathic medicine. They practice at The Northwest Center for Homeopathic Medicine in Edmonds, WA and treat patients from all over the U.S. and abroad. The Ullmans are the authors of eight books, including the best-selling Ritalin-Free Kids, and have treated over 4000 children with behavioral, learning, and developmental problems.

Acute Conditions Injuries, etc
By Kuldeep Jain

36 of the outstanding Homoeopathic remedies for acute conditions injuries.

Catching Good Health with Homeopathic Medicine By Raymond J. Garrett & TaRessa Stone

A Concise, Self-Help Introduction to Homeopathy. What it is, How to Use it at Home, Dozens of Examples of Cures, Where to Buy the Medicines & How to Find a Homeopathic Doctor.

Enlarged Tonsils Cured By Homoeopathy
By J. Compton Burnett, M.D.

To those of us who have children it is of some interest to know whether enlarged tonsils should be cut off, or treated by medicines. Homoeopathy shows the way.

Fevers And Blood Poisoning
By J. Compton Burnett, M.D.

The most summary indication for Pyrogen would be to term it the Aconite of the typhous or typhoid quality of pyrexia.
--- John Drvsdale, M.D.

Homoeopathic Drug Pictures
By Dr. M.L. Tyler

125 remedies covered in a narrative style. Many quotes appear from others. Reprinted through present day. So many other sources are quoted, that it is almost a Reader Digest of material medica. Her flowing, narrative style makes this an exceptionally readable book, and a great book for the neophyte.

Impossible Cure
The promise of Homeopathy
By Amy L. Lansky, PhD

It provides an in-depth and exciting account of the history, philosophy, science, and experience of homeopathic medicine. At the core of Impossible Cure is the amazing story of how the author's son was cured of autism with homeopathy. It also includes dozens of other testimonials of homeopathic cure, for a variety of physical, mental, and emotional conditions. Impossible Cure will serve as an invaluable guide to anyone interested in learning more about this intriguing form of health care.

Neuralgia
By J. Compton Burnett, M.D.

Its Causes and Its Remedies With a Chapter on Angina Pectoris

If there is anything in this earth-life of ours that is hard to bear, surely it is neuralgia. And if there is anything in the world that can cure I do not mean relieve, lull, dull, deaden, or kill, but cure, really cure neuralgia, that thing is homoeopathy.

Pointers to the Common Remedies


By Dr. M. L. Tyler

In 9 chapters Dr. Tyler has given most prominent and keynotes symptoms of common remedies being prescribed for most common aliments. One can easily use these keynote symptoms as a quick prescriber in common ailments.

Prozac Free - Homeopathic Alternatives to Conventional Drug Therapies
By Judyth Reichenberg-Ullman, N.D., M.S.W., Robert Ullman, N.D.

Safer, More Effective Treatment for Depression, Grief, Anxiety, Mood Swings, Phobias, Other Mental and Emotional Disorders.

Rage-Free Kids: Homeopathic Medicine for Defiant, Aggressive and Violent Children
By Judyth Reichenberg-Ullman, Robert W. Ullman

Although anger is a normal emotion, in certain children it can spiral out of control and become something much less manageable rage. If your child exhibits bouts of uncontrollable anger, tantrums, aggression, or violence, you should know that there is a safe and effective treatment that is completely drug-free. In Rage-Free Kids, renowned homeopathic physicians Judyth Reichenberg-Ullman and Robert Ullman present a natural answer to extreme anger that has worked for over 1,500 challenging children. If you have a difficult child, this book is a must read.

Ringworm - Its constitutional nature and cure
By J. Compton Burnett, M.D.

In this small treatise, Dr. J. Compton Burnett has dealt with ringworm, a parasitic condition inspiring much disgust. The book is rich in cases and therapeutics for ringworm.

Ritalin-Free Kids: Safe and Effective Homeopathic Medicine for ADHD and Other Behavioral and Learning Problems by Judyth Reichenberg-Ullman, N.D., M.S.W., and Robert W. Ullman, N.D.

As its title indicates, this book strongly argues against the use of the drug Ritalin in the treatment of attention deficit disorder (ADD). The key to the authors' viewpoint lies in Chapter 3, headed "An Epidemic of ADD or a Matter of Overdiagnosis?" They point out that children, like the rest of us, live in "an extremely overstimulated society," with Nintendo replacing outdoor play, movies and TV stressing violence, and beepers providing instant and overly urgent communication. Children respond to the resulting stresses differently from adults and accordingly require different treatment. Because the authors are homeopathic physicians, they not unexpectedly prefer homeopathic solutions to the problem?a "whole person approach" that in some cases may be combined with traditional treatments. In any event, they make a reasonably convincing case for the idea that drugs can be both misapplied and overused and that chemical panaceas are not always the best answer. Recommended for public libraries.?Natalie Kupferberg, Ferris State Univ. Lib., Big Rapids, Mich. Copyright 1996 Reed Business Information, Inc.

Delicate Backward Puny & Stunted Children
By J. Compton Burnett

Their Developmental Defects, and Physical, Mental, and Moral Peculiarities considered as Ailments Amenable to Treatment by Medicines.

The Change of Life in Women
By J. Compton Burnett, M.D.

I have myself never heard a clinical lecture on the menopause that was least help to me in my medical work, or one that afforded, to my mind, the least satisfaction; neither have I ever read any article or book on the subject that offered me either mental enlightenment or practical advantage. As far as I know my way about in medical literature, the menopause is, to say the least, a very dark region indeed, wherein we are left to grope about in quest of unknown quasighostlike awfulnesses.

I have always tried at least to strike a match in any dark corner where medical mysteries midst ghostly terrors most abound; and although the illumination emanating from one solitary match is not exactly blinding, still it is more helpful than utter darkness.